As cybersecurity attacks become more sophisticated, organizations need to implement more policies beyond their firewall to protect themselves. The concept of "Zero Trust" was introduced back in 2010 by John Kindervag and is centered on the belief that an organization should not automatically trust anything outside or inside its perimeters. With human error being the leading cause of cybersecurity breaches, you need to have additional protections in place in case someone accidentally lets the bad guys into your network.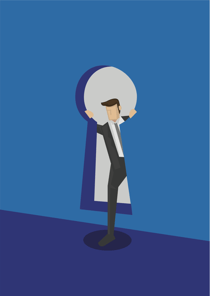 When it comes to printing devices, there are a lot of areas where your organization may be vulnerable if an insidious character finds its way beyond your firewall. HP frequently issues patches to address such vulnerabilities, but you won't have these updates unless you are staying up to date with your firmware. While you may have tools to update your PCs automatically, you may not have the tools to keep your printers up to date.
That's where someone like us comes in. Not only can we identify the printers for which you are missing key updates and settings, but we also have tools to perform the updates efficiently. Partnering with our team will allow you to close and lock one more door to keep cybercriminals from harming your company without breaking the bank or taking up too much of your team's time.
With our free basic risk assessment, we'll use our software tools to assess your printers, providing a detailed report as to where there are vulnerabilities and providing recommendations for remediation.