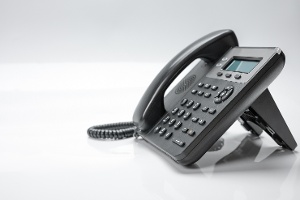 How Integrating Our VOIP Phone System With Microsoft Teams Made Communication Easier For Me
I hate having to hold a phone to my ear, and while not everyone feels that way, I know I'm not the only one! Since online meetings have become commonplace over the last year and a half, having to switch from the ease of using my PC headset (allowing me to type notes and easily pull up whatever I need to on the computer related to my conversation) to picking up the phone was just annoying. While I could use the app on my cell phone to make and receive calls, that required me to use a Bluetooth headset to be hands-free. However, that introduced the issue that when my headset batteries were running low (unbeknownst to me), my voice started to become choppy to those on the other line. I would also have to switch headsets between my online meetings and phone calls. Even if I tried to get a headset connected to my phone and my PC simultaneously, I still would have the battery issue.
Fortunately, our engineers were piloting a system to integrate Microsoft Teams with our phone system. They took a couple of weeks out of their schedules to get this past a beta stage, and I'm impressed with the product. I'm in Microsoft Teams all day, so it made sense to use it as my primary means of communication. I now use my USB-connected headset for both online meetings and my phone calls throughout the day. No more switching headsets, no more battery issues, no more having to hold a phone.
Since May, I have not used my desktop phone, and I don't think I ever will again. If you are like me and are ready to leave your desktop phone behind, contact us to schedule a review of your business phone system and see how to become more efficient (and save money too!)